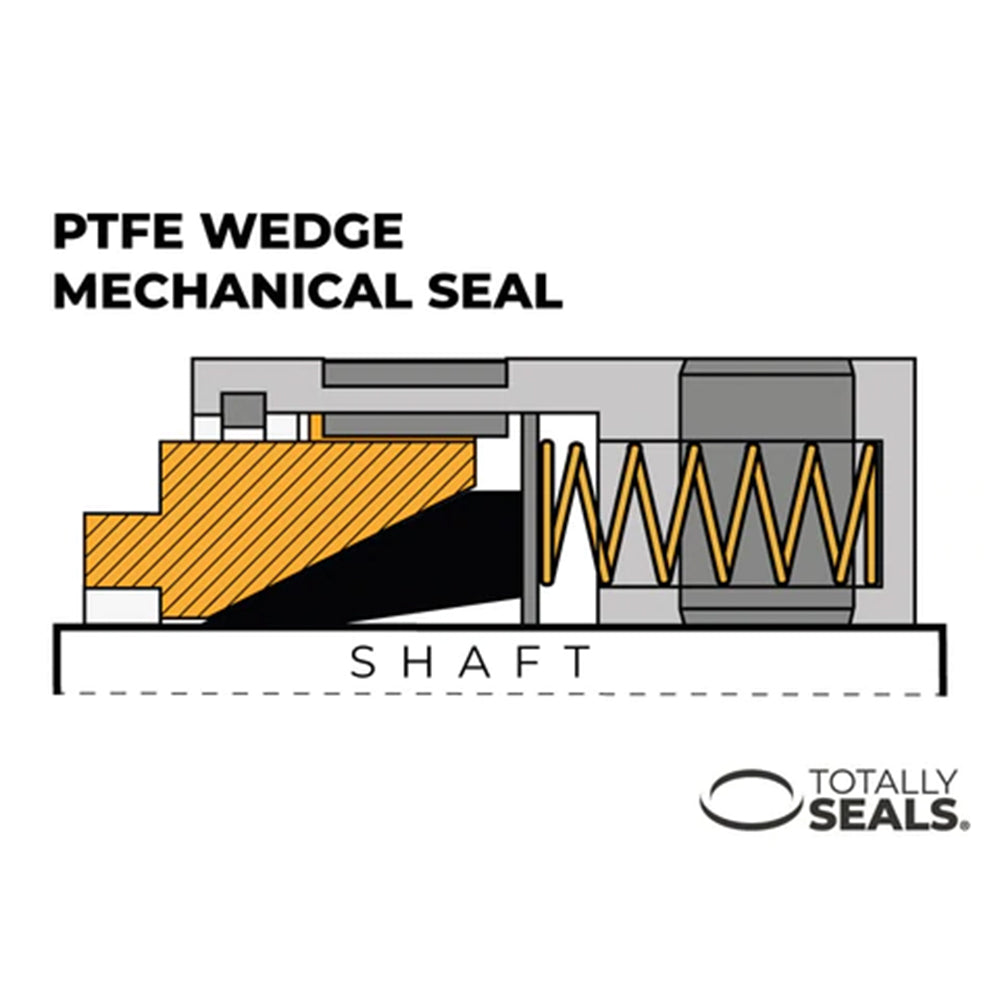 A robust, high performance, chemical resistant seal
PTFE wedge mechanical seals are built to handle chemical attacks from even the most corrosive fluids, inclduing sulphuric, nitric, phosphoric or hydrochloric acids.
How do PTFE wedge seals work?
PTFE wedge mechanical seals are multi-spring types with a PTFE wedge to locate the rotating face against the stationary face. They can also be supplied with an o-ring to form a secondary seal on the shaft.
PTFE is one of the best materials to resist extremely corrosive chemicals, which is why a PTFE wedge design is ideal for applications that use harsh chemicals.
The chemically resistant P.T.F.E. component is spring loaded, to force the flexible angular lip of the wedge, into tight contact with the shaft. The same spring force impacts a sufficient load to the rotary face to create a suitable seal interface, with a varied choice of standard stationary seats.
Examples of PTFE Wedge Mechanical Seals
The chemically resistant P.T.F.E. components and wedge seal design make these seals ideal for chemical process pumps and other aggressive media applications.
Looking for a PTFE wedge mechanical seal?
Our expert team are on hand to help you.
Order before 2pm to get same day dispatch next day delivery
Our Mechanical Seals range
Check out our extenisve mechanical seal range, including replacement seals for most major manufacturers: Eagle Burgmann, John Crane, Roten/Uniten, AES, Alfa Laval, Grundfos, MTU, PAC-Seal, US Seal and more.
View range
Looking for the perfect seal?