Sealing is essential for every hydraulic system as it prevents fluid leakage and improves the performance of the system. We offer an extensive range of replacement hydraulic, pneumatic and oil seals to keep your machinery moving.
View our seal ranges by application type:
U-Cup Hydraulic Seals

Also know as lip seals or packing cups, U-Cup seals are used in projects that include hydraulic pressure including lifts, presses and pistons and rods. They are best in low-pressure applications.

View seals

Oil Seals

Used to prevent water, dirt, and unwanted substances from entering equipment. Installed between the shaft and the housing, they protect ball bearings inside, keeping the mechanics running smoothly.

View seals

Pneumatic Seals

The EU Pneumatic seal is a self retaining rod wiper seal for pneumatic cylinder piston rods. It simultaneously operates the three functions of wiping, sealing and fixing, increasing efficiency.

View seals

WRC Wiper Seals

Othewise known as scraper seals, used in medium duty applications and fit into a simple groove design. Used with other sealing components to preventing leakage and increasing efficiency.

View range

DKB Dust Wiper Seals

Another type of scraper seals and often used together with other sealing components to let a ram rod pass through the inner bore of a seal, while preventing leakage and increasing efficiency.

View seals

Bonded Seals

Also known as Dowty Washers, these synthetic rubber seals can withstand high pressure and temperatures, making them ideal for automobile, aviation and electrical projects.

View seals

Hydraulic Piston Seals

Piston seals maintain sealing contact between a piston and cylinder bore, and consist of a brass-filled PTFE outer and Nitrile O-Ring inner.

View seals

Hydraulic Rod Seals

Rod seals are vital for maintaining efficient hydraulic systems as they prevent fluid leakage, whilst protecting it from dirt and other contaminants.

View seals

View all seals

-------

Keep scrolling to view all of our seals in one place ↓
Know what you want? Search our store:
Browse our extensive seal range: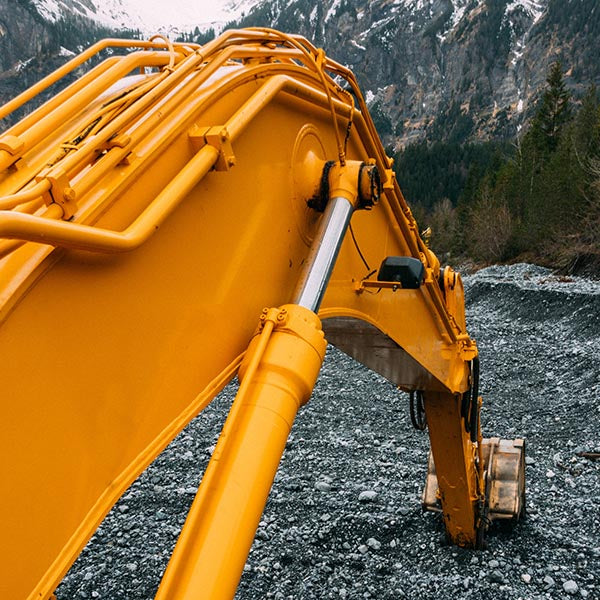 What are hydraulic seals?
Hydraulic seals are generally relatively soft, non-metallic rings captured in groove or fixed in a combination of rings, forming a seal assembly, to block or separate fluid in reciprocating motion applications.
Hydraulic and pneumatic seals are specifically designed for the requirements and environment they will be used in, with factors such as cylinder working pressure, cylinder speed, operating temperature, working medium and the intended application taken into consideration. 
View seal types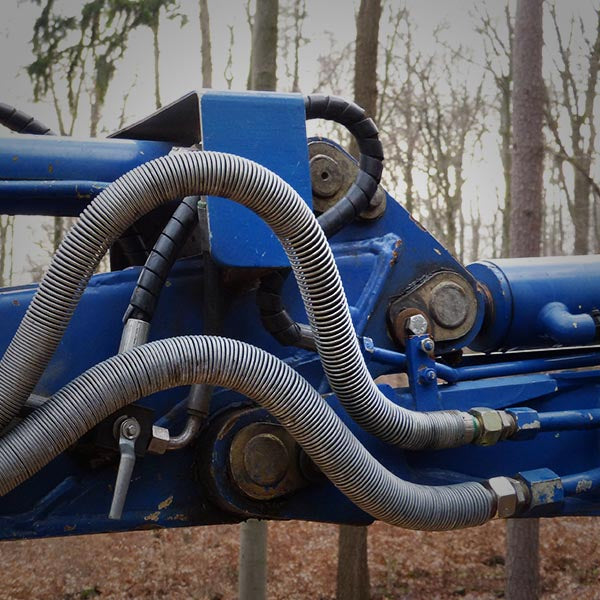 What are hydraulic seals used for?
Hydraulic seals are vital in machinery, their use is critical in providing a way for fluid power to be converted to linear motion. The most commonly used material is acrylonitrile or nitrile butadiene rubber (NBR), and they are used in hydraulic machinery, such as motors, pumps, jacks, brakes, lifts, and much more.
Some of the common industries that utilises hydraulic seals to limit or eliminate fluid leakage includes aerospace manufacturing, automotive manufacturing, agriculture, defence contracting and nuclear power.
View seal kits
Why buy from Totally Seals?
Our years of experience, wealth of knowledge and industry connections enable us to supply you with the perfect seal for your requirements. We offer a wide variety of standard seals types, in various materials, sizes and dimensions, whilst we can also produce them in almost any size, material, colour or setup.
What's more, if we have your seal in stock we offer same day dispatch (before 2pm) and next day delivery (UK) with Global Shipping Options.
Looking for a specific seal?
Let our expert team find the right product for you